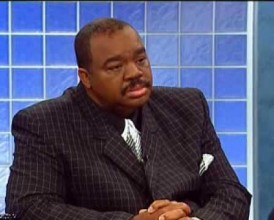 Minister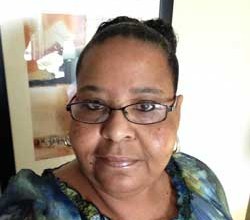 Singer & Ministry Support
Bishop Curtis "Earthquake" Kelley is one of eleven children born in Stamford, Connecticut to Robert and Erma Jean Kelley. Earthquake's father, whose decendents were from Haiti, was a practitioner of voodoo, obeya, and hoodoo. Earthquake learned over one thousand witchcraft concepts as a child.

While most children are learning how to ride a bike or play a particular sport, Earthquake Kelley began using drugs at the age of four. Two of his brothers who were drug dealers introduced him to cocaine at the age of ten. These early experiences led Earthquake to a life of dealing and using drugs. In the midst of his experiences, his mother prayed fervently for his deliverance. After overdosing on drugs, dying and experiencing the torments of hell, Earthquake gave his life to the Lord at a revival meeting in Milwaukee, Wisconsin on December 15, 1971.

At the age of fourteen, Bishop Earthquake walked into a gym in downtown Stamford. A great boxer approached him, and stated, "I know who you are (probably because of Earthquake's reputation around the neighborhood as a bad kid)." He told Earthquake, "If you get serious with fighting, you'll become a great boxer.

God has anointed Bishop to cause earthquakes in the gates of hell, loosing those who are bound and afflicted by sin. Frequent appearances on TBN, Sid Roth's "Its Supernatural" and the Inspiration Network have provided him the platform to reach millions with his testimony of deliverance, God's mercy and hope. Currently, Bishop Kelley ministers worldwide-China, London, Pakistan, Haiti, and resides with his wife Selena Kelley in Los Angeles County, California.
Bishop Earthquake Kelley will share his testimony of how he was delivered from a childhood of voodoo & running with gangs in the streets of New York, to becoming delivered, and eventually ordained as a Pastor, Evangelist and Bishop.
You will hear solid Biblical teaching of the reality of Heaven, hell, and the existence of angels and demons. Find out what GOD told Earthquake Kelley in his near death experience in Heaven, and the message He has for the church today.
After being delivered from a childhood of voodoo & sorcery, Earthquake now teaches on the dangers of witchcraft. Earthquake has seen hundreds of souls be set free from involvement with and bondage to the devil. If members of your congregation need deliverance, Earthquake can come and bring healing to the lost and broken.